Little heads, big dreams!
Building a shelter for a worm!
Running, sliding and riding!
Little heads, big dreams!
Yer D. This is an incredible learning place for my two boys. We've been coming here for over a year and I have seen my boys thrive like no other! They're learning a second language, how to cook, play tennis, music and dance, yoga, and the list continues to grow. What is most impressive is how the curriculum is able to individually focus on how the students are progressing academically, socially, and in overall development! [Read more]
Julie C. This is a fantastic place for kids to learn and play- our daughter has been coming here for 2 years now and she is very happy and has learned so much! The new owners are fantastic and have made the school so hom-ey and fun with the events and field trips and facility changes. Each month I look forward to the newsletter to see what's coming! [Read more]
Michelle D. My girls have been attending this school for over a year. This school really came to life when Helene and Roland took over. My girls enjoy the field trips, school work and all extras this school has to offer. Every single teacher and staff member knows all the kids and gives that extra special care to make this school feel like a family more than a preschool/ daycare. [Read more]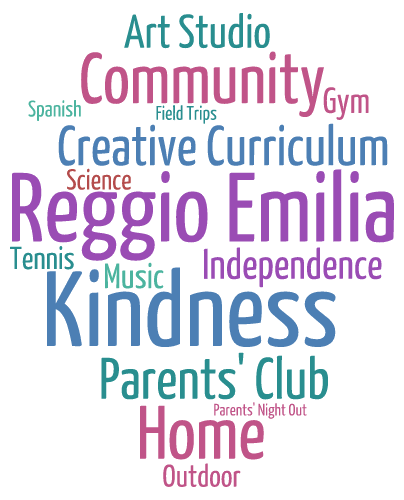 How to find a great
childcare provider?
The right questions to ask!
Download our
free eDoc